Custody & Family Law Attorney in South Boston, Virginia
You Want What's Best for Your Child. So Should Your Attorney.
Count on Us to Be There for Your Family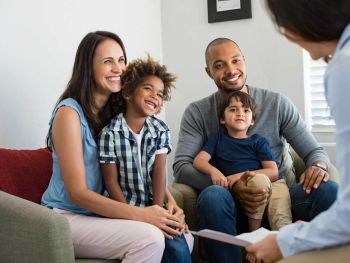 When it comes to your child, you do everything you can to look out for their best interests. Shouldn't your family law attorney do the same? The Law Office of Lisa C. Francisco, P.C. has over 11 years of experience helping clients protect their child's future. If you're facing child custody issues during or after your divorce, we'll be there to help you resolve them.
Contact The Law Office of Lisa C. Francisco, P.C. today to get help with your child custody case. You can schedule a consultation with a dedicated family law attorney right away.
Know Your Parental Rights
In the state of Virginia, the courts don't show a preference between fathers and mothers. This means that both parents have an equal opportunity to get awarded custody at the beginning of the trial. Attorney Lisa C. Francisco can help you:
Focus the court on your child's best interests

Protect your child's future assets

Fight for the custody agreement you want
Reach out to The Law Office of Lisa C. Francisco, P.C. today to find out what attorney Francisco can do for you.
Looking to expand your family? Rely on attorney Francisco to guide you through the adoption process. Call now to schedule a consultation.